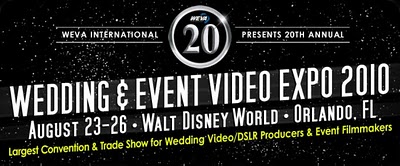 We just found out that we won a 2010 WEVA (Wedding and Event Videographers Association) Creative Excellence Award!! We were selected for Kori and Aric's Engagement Film (Love Story video category) that debuted at their wedding last September. We had a lot of fun hanging out with them and creating such an important keepsake for them to take with them thru their lives together. The great thing about winning for a film like this that it not only speaks to our creativity in cinematography and editing… but more so, it is an award for ability to tell our clients stories in a fun and engaging way. We take great pride in the way we tell each couple and clients story.
Having also won in 2008 for our Bridal Elegance Film, we are now the only videography company in the Pacific Northwest to win these prestigious and incredibly competitive awards over the last 3 years. There is no higher industry honor. For wedding and event videographers, these are our Academy Awards.
We are extremely honored to be recognized as the company that is raising the bar and setting the standard for wedding cinematography in the Pacific Northwest.
Check out Kori and Aric's Award winning Love Story again if you missed it the first time around. 🙂
..and here's our 2008 WEVA Creative Excellence Award winning Bridal Elegance Film, featuring Donilee McGinnis, Miss Oregon 2006!