Wow, what a wonderful morning we had with Gao & Cory on their Wahclella Falls Wedding adventure!  We started early with them and their bridal party at the Holiday Inn in Troutdale and then drove up to the Wahclella Falls trail.  Hiking in was so beautiful with the early morning sun peeking thru the trees.  When the trail spit into two, Gao and the ladies went one way while the guys went the other.  Gao then slipped into her wedding gown in the forest and the two met up on the bridge for their first look!  Their ceremony in front of the majestic waterfall was breathtaking.  After the ceremony we hiked back down getting great shots along the way.  We wrapped up the morning at Crown Point for more shots at the Vista House!   We're so happy we got to capture their elopement adventure and share their Couture Wedding Film™ at their reception a few weeks later!  Enjoy their Wahclella Falls Wedding video and a few sneak peeks from their Wahclella Falls Wedding Photos!!
Want to see more photos?  Watch their slideshow here!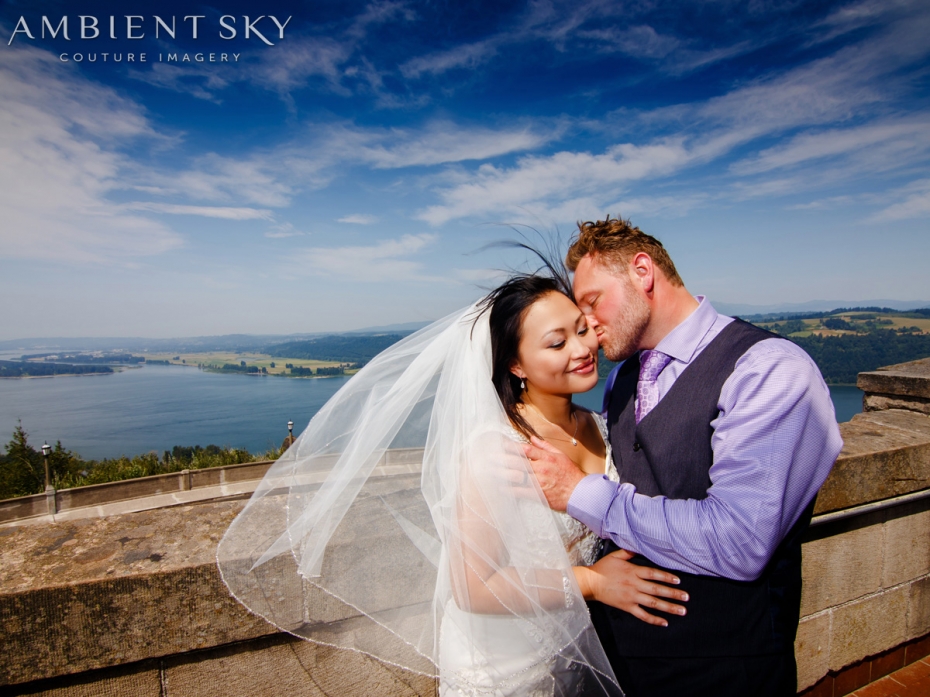 Click below to watch their Couture Wedding Film™!
FOR BEST VIEWING EXPERIENCE, PRESS PLAY AND THEN PAUSE AND ALLOW VIDEO TO LOAD COMPLETELY BEFORE PRESSING PLAY AGAIN TO ENJOY