Gray Gables Photography by Ambient Sky. Enjoy Amanda & Max's Wedding Day Couture Photomontage™ from their joyous celebration at Gray Gables Estate. 
Gray Gables Photography by Ambient Sky, Portland Wedding Photography. Ceremony & Reception at Gray Gables Estate.  Beautiful flowers by Forte Floral Artistry.  Cake artistry by LaJaconde.  Music by Kevin with John Ross Music and Production.  Photography and Cinematography by Ambient Sky.  Bride's dress from The White Dress and makeup by Colie Marie Artistry.
Click to watch their Couture Photomontage™ above.  Below is a fun wedding party photo along with some info from the bride on their story!
"Just as I was about to delete my eHarmony account, a message popped up from someone named Max. After browsing through his pictures he seemed fun, although I was a slightly worried about a possible redneck angle. We made it past the preliminary Q and A and started chatting. It wasn't long before Max asked me out on a date. It was perfect timing, as I was short on groceries anyway. We met up at Thirsty Lion a restaurant close to both our houses. It was packed so we ended up walking across the street to Gustav's. The date was amazing and was the longest first date we both had ever had. We talked about our favorite things to do and told stories from our past. We were both surprised when three hours went by! The food was great going in, however not so great once it got passed the stomach. We have since avoided Gustav's, although it will always mark the start of our story.
Max proposed six months later in the woods up towards Mount Hood near a waterfall, on a beautiful sunny day. The location and having our dog Bear with us made it fit with our story perfectly. We can't wait to continue to adventure together and see where life takes us."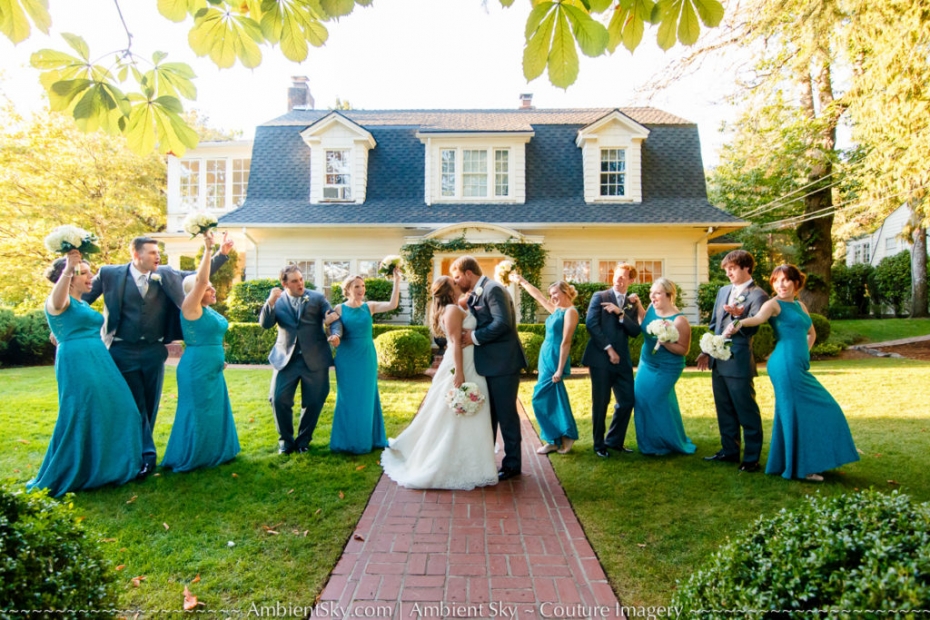 To view more from their day check out their Wedding Trailer from their Portland Videography Collection here!