Enjoy Jennifer & Colby's Couture Wedding Film™ from their
Langdon Farms Wedding!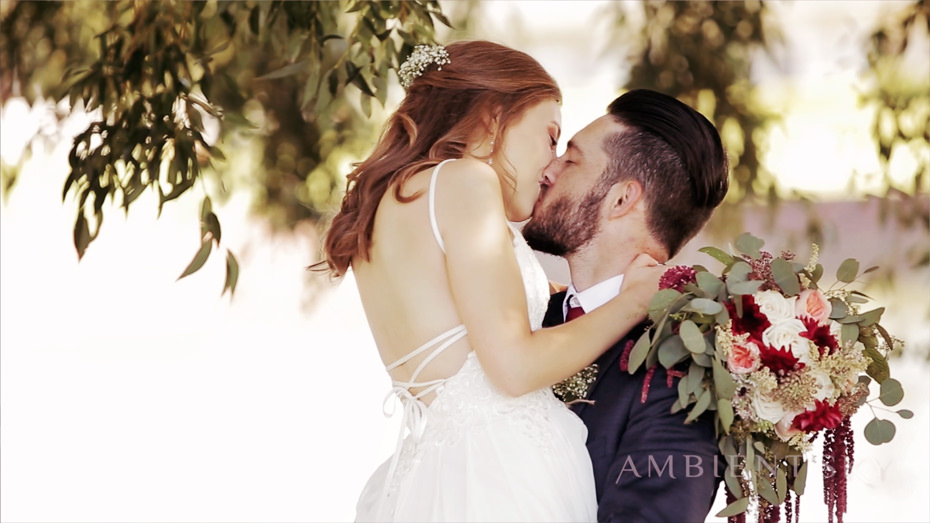 A little bit about their love story…
Jenn and Colby first met on June 16th, 2015 in Colby's hometown of Wheatland, Wyoming. It was there that they began as interns together for Wheatland Bible Church, a church Colby calls his home church, and a church that Jenn came to know due to their hiring of her former youth pastor as their senior pastor (the same man who will be officiating their wedding). They spent that summer working in the youth ministry. They spent countless hours together organizing events, helping remodel the church, and doing the prestigious task of coming up with slogans for the church sign. They also spent countless hours after events cruising around town, getting to know one another, going from interns to friends to two people that liked each other but didn't have the courage to say so. That is, until Colby confessed his feelings for Jenn one morning over coffee before he left for his sophomore year of college. It wasn't until later that day that Jenn decided to end his suffering of wondering if she liked him, as she expressed her mutual feelings for him on their way to a Bible study. It was then that they both wondered "….what next?" What was next was starting a long distance relationship, 1600 miles from each other (big shoutout to modern technology for making the relationship even possible). After almost two years of dating, Colby got down on one knee at the top of Bald Hill in Corvallis, Oregon to ask Jenn if she'd marry him, and she ecstatically said yes on July 15th (yeah you read that right… they'll have been engaged a day under a year before getting married). They are looking forward to seeing their friends and family come from all around to celebrate their exchanging of vows and the beginning of their new life together!